| | |
| --- | --- |
| | This page is under construction. and is still being written! Any major unauthorized edits will be reverted. |
The Jodren Confederacy (Castithan: Jodren Honfëderetioon) is a Confederation consisting of 10,000 planets, it is located in the Orion Arm, the Main Planet is Casti, which the major ethnic minority come from, Castithans, the member worlds of the confederacy have more power than the central government.
Jodren Confederacy

Capital
None
Official languages
Castithan
Religion
None
Government
Confederacy
 - 
Chancellor
???
 - 
Speaker of the Parliament
???
Establishment
 - 
First Nations in Casti
15th Century BC  
 - 
Jodren War
578 AD
 - 
Establishment of the Jodren Confederacy
3???
Government
Edit
The Main Planet, Casti, has an Parliament, only 30 and above may be elected, and only rich people may be elected, other Members of the Confederacy have much more power, and their Legislature is the Senate the ruling Chancellor of the Jodren Confederacy is ???
Parliament of the Jodren Confederacy
Edit
Parliament of the Jodren Confederacy (Castithian: Paarlameent eh Jodren Honfëderetioon) is the legislative body of the Jodren Confederacy
| Party | Ideology | Seats | Color |
| --- | --- | --- | --- |
| National Castithan Party | Nationalism | 58 | AD1FFF |
| Trade Union Party | Pro-Trade Union, Pro-Military | 165 | 62BCFC |
| Freedom Party | Democracy, Pro-Military | 398 | 1EF71E |
| Central Party | Centrism | 198 | F8FF26 |
| Democratic Party | Conservatism, Leftism | 121 | 090EAB |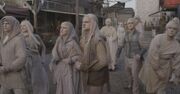 Castithans are the main race in the Jodren Confederacy, followed by the Irathians. 
Castithans
Edit
Irathians
Edit
Cerinan
Casti is the main planet and the home of the Jodren Confederacy Government, it is the capital of the Jodren Confederacy.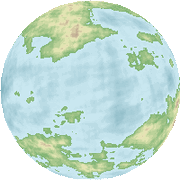 Ad blocker interference detected!
Wikia is a free-to-use site that makes money from advertising. We have a modified experience for viewers using ad blockers

Wikia is not accessible if you've made further modifications. Remove the custom ad blocker rule(s) and the page will load as expected.