Welcome to the Map Game Wiki,

We currently have

1,016

articles, and look forward to growth!


How You Can Contribute
Hello and welcome to the Map Games Wiki! Many people play map games on the
Alternate History Wiki
. Map games are a popular phenomenon on many sites, so I thought it needed a true activity hub!
Basically, map games are a user collaborative alternate history type game in which a starting map is posted by the game's creator. The players take turns making changes to the map and posting a series of dated alternate historical events beneath it as they act out there plans to run the world and outsmart their rival at military, economy, political and exploration plans (like if they were a real head of state).
Here you can set up any map game you like weather it's a plausible reality based one, ASB, or Touhou cartoon related. All fun and intriguing games are also welcomed. Feel free to add a link on this page, naming your game and create the page using the link or just join in with an existing one.
Please read and adhere to the Conventions in use in this wiki before you start contributing!
Do not copy from the Alternate History Wiki. Its contents are copyrighted! Making a reference of origin does not clear it. Note that this is because they consider it to be stealing. Free images and photos can be used if they are attributed.
Research and map/photo finding can be done at Wikipedia.


Map Game News
Visit the New Games page for a list of current map games!
As the current defacto administrator of this wiki I ask you all our active members to invite other users to join into our Map Games and help us
keep this wiki to remain alive, as-well a to wish you Happy new Year despite a little late isn't it ? Sine dei gloriem (talk) 06:52, January 3, 2013 (UTC)
New Topic is opened in the forum



The Time Changer(talk) 22:39, April 18, 2013 (UTC)
Special Thanks
The pages from the GMGW were transferred today by a Wikia staff member called DaNASCAT. Wikia's help is appreciated! :-). Whipsnade (talk) 16:17, May 16, 2013 (UTC)
MAP GAME WIKI FLAG INVENTORY IS BEING REDONE. FLAGS MAY BREAK.
Wow...
It's been almost a year since i began to seek for people and restart this wiki, Guys, what do you think about this. feel free to post your answer in the talk page.
Sine dei gloriem "Ex Initio Terrae" (talk) 02:56, December 18, 2013 (UTC)
Also... Check this out!
this is a page made for handmade maps you have scanned and wish to share with other mapgamers Hand-made custom maps
Happy new year from the Map gaming Wiki staff, and A year has passed since i restarted this wiki as a project to make Map games.
New Rule in order to establish a governing group in the wiki I've demoted users that have either not been in the wiki or those who although. Being fair editors have proven to not be prepared to admin power plus taking the power of admin only to the three original members of the triumvirate, I'll soon make our own version of the tsptf to organize tasks for everyone in the wiki. Sine dei gloriem "Ex Initio Terrae" (talk) 18:21, June 28, 2014 (UTC)
As an admin and Bureaucrat that has done more admin work than some of the members of the "Triumvirate", I am disputing this rule, as it was no discussed with anyone. Local Mafia Boss (Talk) (Blog)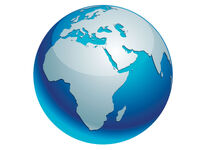 Ad blocker interference detected!
Wikia is a free-to-use site that makes money from advertising. We have a modified experience for viewers using ad blockers

Wikia is not accessible if you've made further modifications. Remove the custom ad blocker rule(s) and the page will load as expected.