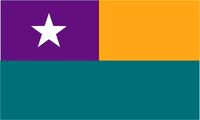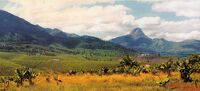 name = Republic of the Pilar de Maria
otl = North-central Mozambique
capital = Quelimane
city_largest = Quelimane
city_other = Gurúè, Pembe and Mocuba
language = Portuguese, Sena and Lomwe dialect
language_other= Makhuwa, Swahili, Arabic and Persian
HoStitle = President-High Priest
HoSname = Pedro C. Vaquina
CoGtitle = Prime Minister-High Verger
CoGname = Maria D. Guebuza
Tech' level= OTL 2013 Mozambique
population = 5,547,523
ind_date = 2015
major ports = Quelimane and Pembe
major air ports = Quelimane
regime = Ecclesiastical law theocracy (like OTL Vatican City)
currency = Barter and S. African Rand in urban places.
religion = 98% Roman Catholic (new-era cult version) and 2% Animist
ethnic_group= Makhuwa and Sena
ethnic_other= Swahili, Portuguese, Arabs and Persian
organizations= African Union and an Alliance with Kerala
governing_body= Ecclesiastical Law. council
Number_of_military_personnel= 6, 475
 %_Literacy= 98.9%
Ecanomic type= Mining/agrarian mix.
Main industrys= Cashew Nuts, tea, coffe, cassava, yams, coal and cinnamon bark.
Ad blocker interference detected!
Wikia is a free-to-use site that makes money from advertising. We have a modified experience for viewers using ad blockers

Wikia is not accessible if you've made further modifications. Remove the custom ad blocker rule(s) and the page will load as expected.